DIY RETAIL
CAEM shelving for DIY and Builders Merchants provides a modular, flexible solution to safely displaying a huge range of merchandise of all sizes and weights.
Get In Touch
DIY SECTOR SHELVING FOR SAFETY,SECURITY AND DURABILITY
DIY Sector Shelving has altogether unique considerations compared to other retail stores. CAEM's performance-focused design provides the flexibility and strength to display a huge cross section of products, securely and attractively.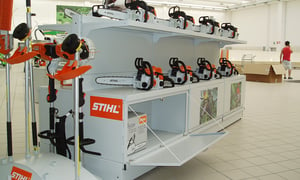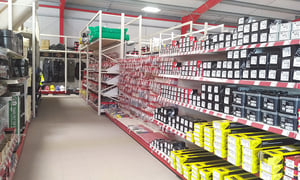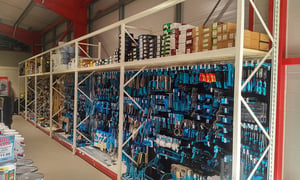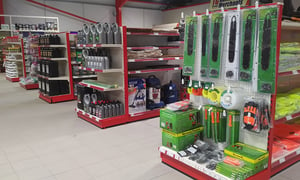 DIY SHELVING IS DIFFERENT
Why so unique? With regular retailers there is a clear distinction between front of house and back of house shelving, DIY stores however combine elements of both in customer-facing areas.
The special nature and variation of the products on sale demands sturdy solutions to withstand often heavy or bulky goods, while at the same time providing the flexibility to attractively and securely display a huge range of differently sized and shaped product lines.
As an added pressure DIY stores often have an outdoor space that exposes shelving to the elements. Displays need to be durable, resistant to wear and corrosion and safe for customers.
CAEM applies its expertise to help you achieve your store plan, with suggestions on where you're going to store your products and how.
Our solutions will keep customers safe, be flexible enough to display a huge range of different sized and weighted products and display your products in a way that encourages sales.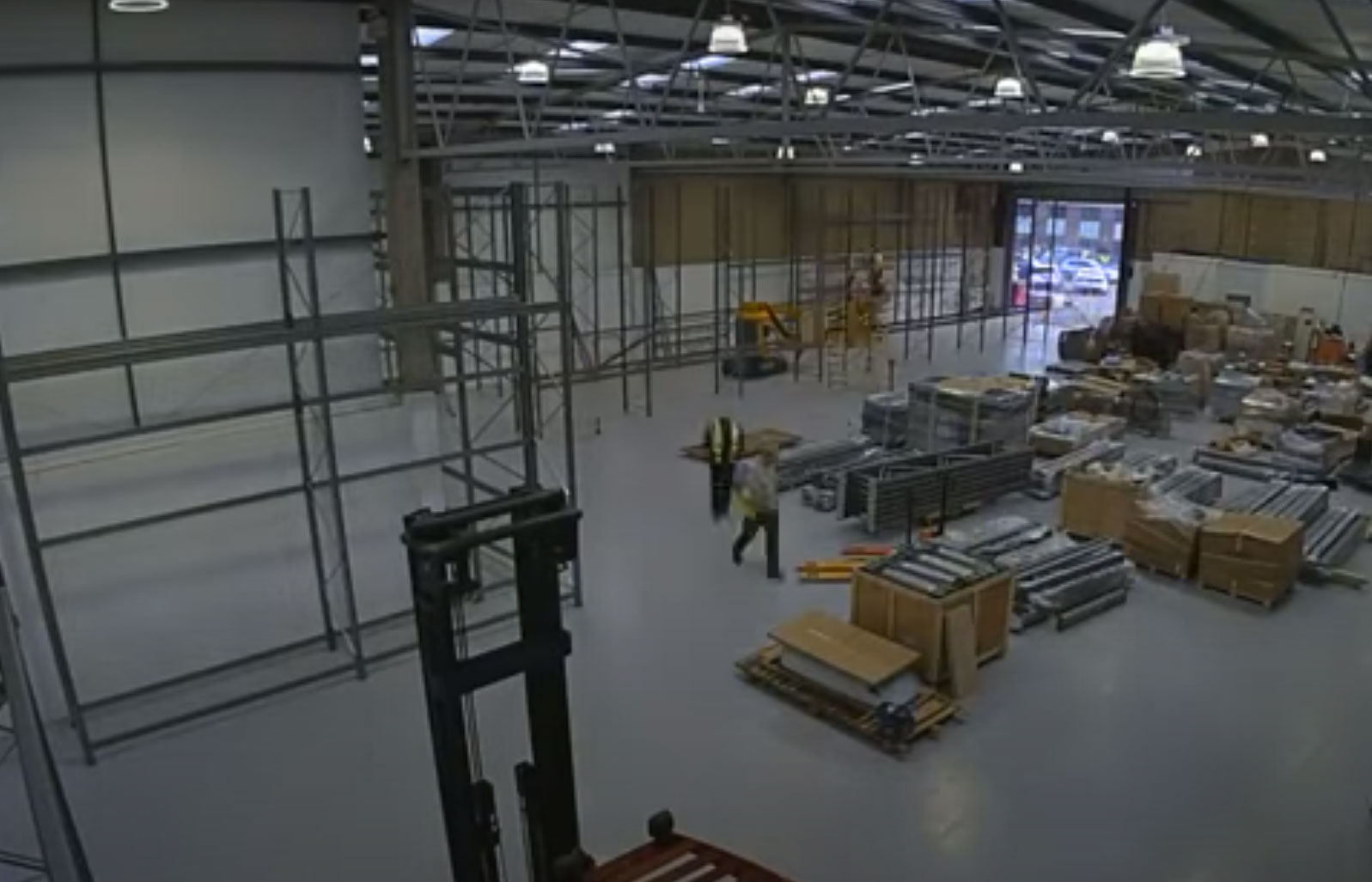 INTEGRATED RACKING
To help you create the perfect DIY store, for front of house we provide retail gondola shelving with integrated racking to sustain heavy items. We also provide full pallet racking and cantilever systems that are ideal for back of house storage.

Blend aspects of our four foundational shelving systems to get the combination that suits your product offerings. Our systems are in stock, modular, with mix and match components that can in many cases be customised in a selection of over 30 colours.
Get In Touch
CAEM = EXPERTISE AND INNOVATION COMBINED…
…for a DIY shelving solution that ticks all the boxes
With 60 years servicing over 10,000 shop environments, we know a thing or two about retail-
performance shelving. Let us help you plan your DIY store for safety, security, and most of all, sales.


GARDEN CENTRES
For the garden centres, we re-engineered all of our tolerances to accommodate weather proofing coating.
The client achieved the ultimate flexibility in merchandising together with the ultimate durability.
We combined low level gondola shelving with heavier duty racks for bulkier merchandise.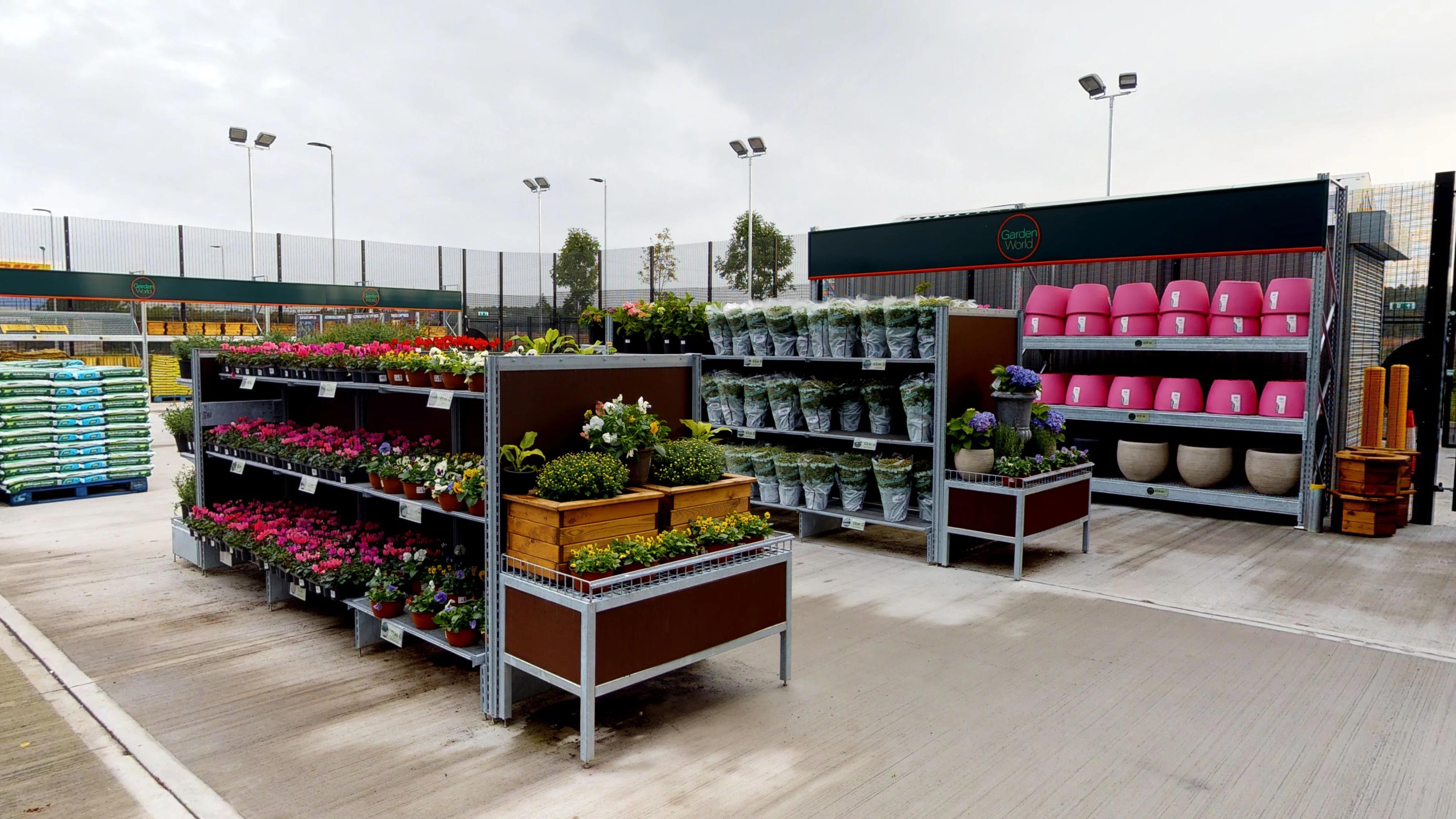 Whitepaper
The Ultimate Safety Guide for Retail Shelving