The CAEM Group
As a market-leading retail shelving company, we help you increase sales through the implementation of innovative merchandising spaces.
Wholly owned by the Magrini family, CAEM is your ideal partner for retail fixtures.
Get In Touch
WHY CAEM?
Shelving is the platform retailers use to sell.
The CAEM Group's manufacturing features state of the art technologies and is at the forefront of the "Industry 4.0" revolution.
We are Committed, Amicable, Experts, Motivated.
CAEM is dedicated to bringing retailers, shopfitters and retail interior designers high quality retail shelving, drawing on the best in class technology to boost merchandising performance. Our shelving products evolve with your business while sustainability is at the forefront of our production processes.
Get In Touch
The CAEM Group
Wholly family owned and trading since 1958, the CAEM Group services retailers worldwide from its headquarters in ITALY and factories in the UK, Australia and India.
ISO 9001:2015 Certified
CAEM follows a path of continuous improvement, compliant with ISO and certified by DNV.
SUSTAINABILITY
At CAEM our teams pride themselves on the quality of the products they produce and the quality of the service they provide to you. We are also committed to reducing our impact on the environment:
Carbon Offsetting: CAEM has partnered with Forest Carbon for two consecutive years to plant almost 6000 trees to help offsetting the 1500 tons of CO2 emitted by CAEM operations and its team.
Plastic Packaging Reduction: Our factories already help our customers to reduce their cost and impact by renovating and recycling shelves on their behalf. We invested in new packaging technologies that has reduced our plastic use by more than 40%.
Renewable Energy: With large warehouses and manufacturing plants CAEM had the perfect opportunity to generate clean energy through the implementation of solar panels in its UK factory.
Get In Touch
The CAEM Story
CAEM-Magrini S.p.A. was founded in 1958 by Rito Magrini. After the first sheet metal fabrication during the sixties, CAEM began to grow with the introduction of modern, efficient manufacturing and automated processes.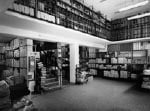 During the seventies, Nedo Magrini joined the company and CAEM started to introduce its modular shelving system, which is the foundation of its success. After building up sales and a network of satisfied customers across Europe, CAEM UK and Spain were incorporated to improve customer service in these important regions. During the nineties, the UK business expanded rapidly installing a full manufacturing facility and finishing unit, also in this period CAEM expanded its customer base to Russia and the Middle East. CAEM Australia was strengthened with a long term strategic plan.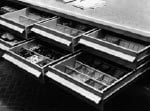 Markets and consumers continue to evolve, CAEM has responded to this opportunity by significantly expanding its product range: more sizes, more colours, more options, more displays, all available as standard from the CAEM catalogue. This resulted in increased market penetration and established CAEM as a solid global player in modular shelving: the product range is designed with an attention to detail and built-in flexibility with the available options.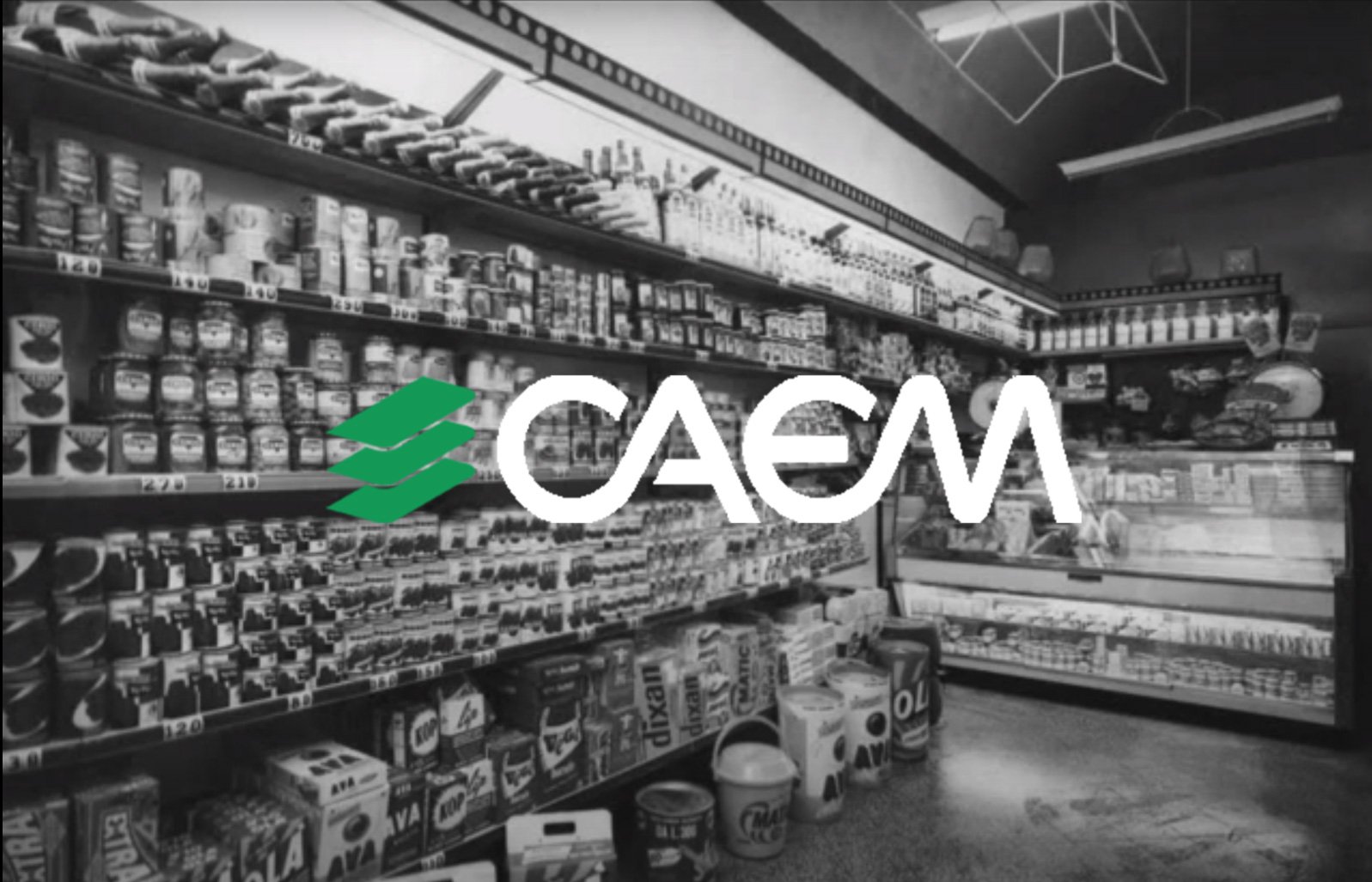 As we entered the 21st century there were further transformations in the market, with purchasers increasingly under pressure to secure better value for money by examining options in the emerging markets. For CAEM this was a new challenge and a tremendous opportunity: CAEM India commenced operation in 2006 and the manufacturing and design unit incorporated in 2008. New investments in key products were allocated for manufacturing in China: a newer more cost effective option became available together with 25mm, imperial 1inch and 50mm compatible shelving systems.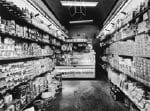 After the first introduction of 50mm shelving and 1inch/25mm shelving, CAEM R&D focused on further improvements for these systems. The outcome is the ultimate in metal modular shelving systems our 'S50' and 'M25' ranges. Between 2012 and 2014 CAEM proceeded with a multi-million investment in state of the art automated manufacturing of S50 and M25 in its Italian plant.
Today the CAEM Group services the market with a manufacturing capacity 10 times higher than a decade ago with an extensive range of shopfitting products and services that the team customises to provide a solution to specific retailer needs.
CAEM are proud of their extensive customer base covering a wide range of European retailers in many sectors: convenience stores, supermarkets and grocery, hypermarkets, discount stores, non food discounters, pharmacies, DIY and bricolage, toys, newsagents, hospital pharmacy departments.