HEALTHCARE
CAEM storage and drawers' systems for healthcare are precision-engineered, attractive, safe, hygienic and easy to install.
Get In Touch
THE COMPLETE SOLUTION FOR DISPENSARIES FURNITURE
CAEM are experts in Healthcare sector shelving and drawers.
Our precision-engineered, focused systems are attractive, safe, hygienic and easy to install.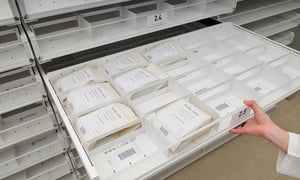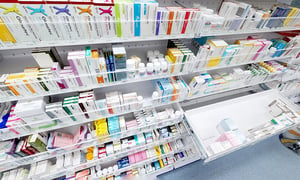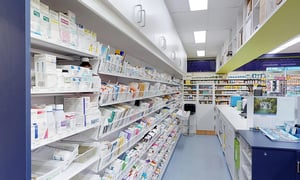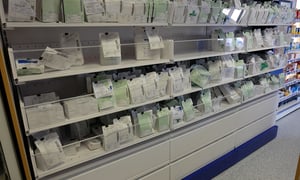 BUILT WITH SAFETY IN MIND


We know how important your reputation is to you. Your equipment and shelving provide the foundation for a hygienic environment when offering medical supplies, so why not use the experts in healthcare sector shelving?
We don't just make shelves; we offer an array of storing systems including drawers and dispensing areas that will instil confidence from staff and customers alike.
Our healthcare shelving and storage solutions are designed for the needs of the industry, being secure, strong, hygienic and easy to re-configure. Ensure the security of your products and implement an overall system that keeps working for you for many years to come.
Our shelving systems come with a wide selection of accessories too, ensuring you can customise them to your exact needs whether front or back of house. Get the perfect tailored solution for your store and products.
HEALTHCARE DRAWERS YOU CAN TRUST
Durable, safe and hygienic
With over 60 years' experience creating bespoke healthcare sector shelving for over 10,000 stores,
we think we know what we're talking about. Work with us to implement a clean, safe and attractive
healthcare environment.
ORGANISED WORKFLOW
From lightweight, hard-wearing, load-bearing systems perfect for front or back of house to flexible, modular mix and match solutions complete with accompanying accessories, we've got all your healthcare shelving needs covered. We work with you to design a system that will be the perfect fit for your business.
Our solutions are Made in Italy and we always believe it's not just the practicality that matters. Staff should work in beautiful environments, and consumers will reward you for shopping in leasing spaces. That's why our products are designed to look the part. We achieve this with scratch resistant surfaces and optional colour finishes to comply with your vision.



Get In Touch