HOMEWARES STORES
CAEM Homeware focused solutions help you to display you merchandise in a way to spark the imagination of your audience and spur on sales.
Get In Touch
BRING ELEGANCE TO YOUR STORE WITH HOMEWARE SECTOR SHELVING
Homeware sector shelving is a platform for your customers' aspirations. Your displays create the essence of the home they dream of.
Help them fall effortlessly in love with your chic homeware lines with CAEM shelving and lighting.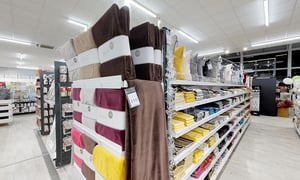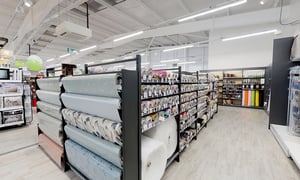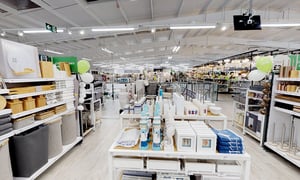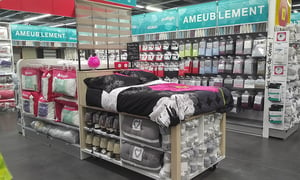 MAKE YOUR PRODUCTS LOOK AT HOME


Homeware favours an uncluttered, minimalist display lending breathing room between products.

Graceful displays give gravitas to your promotional products making them stand out. Eye-catching POP areas can combine with each other to establish an invisible highway to lead the customer's eye from product to product. How you set out your POP displays ignites a desire to buy even more products. Your display should therefore maximise opportunities for cross-selling.

The right shelving solution that blends products and props with negative space is not enough. To be truly successful, it needs to pair up with good lighting. Lighting creates highlights for your signature items and ensures a more comfortable viewing experience.

What's more, your shelving has to reflect your branding. CAEM shelving ranges come with 30+ marketing-leading colour finishes thanks to our top of the range powder coating system.
GRACEFUL DISPLAYS GIVE GRAVITAS TO YOUR PRODUCTS
CAEM is the master when it comes to retail shelving, having designed and developed retail shelving
for over half a century. Specifically, we've worked with household names in the homeware sector for
more than 20 years. You can trust that we have the right shelving solution for your store.


PRODUCT OVERVIEW
Our homeware customers often opt for a variation on the M25, a space-saving solution with a low base to maximise shelf surface area. This is also a strong and durable solution that is available in 30+ colours for that professional finish. Team the M25 with the Ardente LED Lighting System to create a sophisticated shopping experience and showcase your key products.

For back of house, we recommend Unizinc, the light weight, strong, boltless system that is ideal for carrying heavy loads. With a corrosion and scratch resistant finish it will keep looking and performing as brilliantly for years to come.
Get In Touch
Whitepaper
The Ultimate Safety Guide for Retail Shelving