TN9 SYSTEM
THE BEST MODULAR SHELVING SYSTEM ON THE MARKET. THE MOST ICONIC, THE MOST DURABLE.
Robust, Modular shelving.
Created by Nedo Magrini, the TN9 has earned its place in the CAEM Hall of Fame. These modular shelves are beloved for their versatility and durability and come with a great selection of accessories. Retailers across the globe have adopted it over the years and still use it in their expansions.

Believed to be one of the most flexible shelving systems around, it comes in a range of bay widths and colours, works in multiple configurations and gives you more floorspace.
Get In Touch
MODULAR SHELVES TO CREATE THE RIGHT EXPERIENCE
It's flexible, robust and comes in a range of configurations, so you have options to show more goods to your customers. It's designed to lower the impact on your shelving footprint saving you valuable floor space. Therefore, your customers have more room to peruse your much sought-after products.

CAEM's unique planks system consists of interlocking 15cm and 20cm shelves. When they interlock they deliver a perfectly flat surface and high weight loading capacity. When a shelf needs moving, it is a lot safer and easier for shop staff to do, thanks to the lighter weight of each item.
Get In Touch
Whitepaper
The Ultimate Safety Guide for Retail Shelving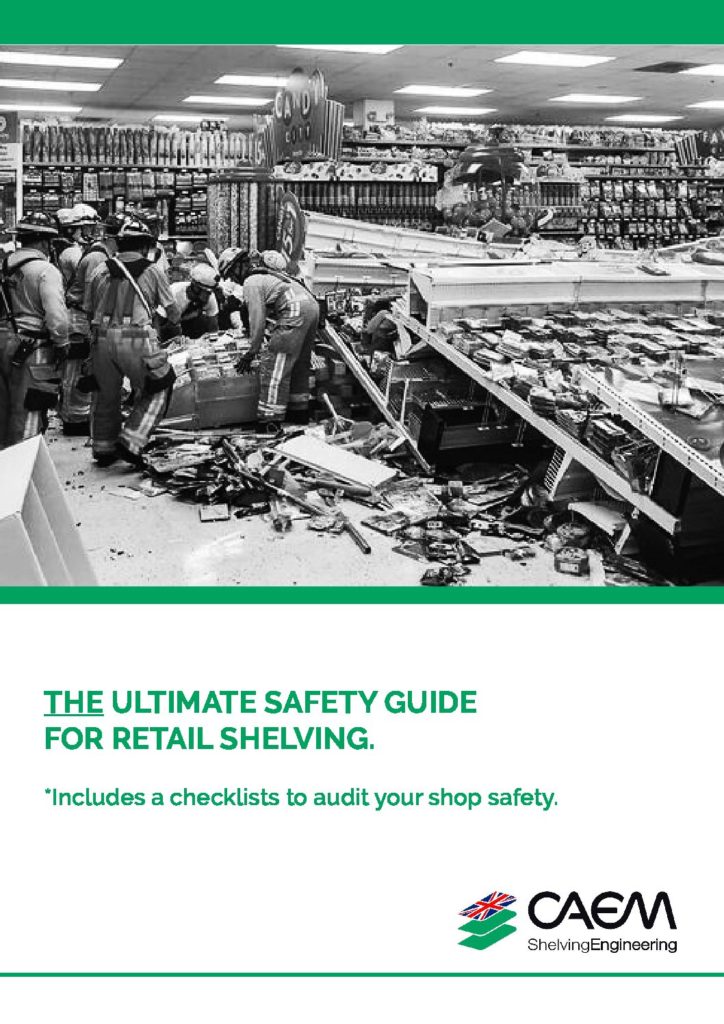 TN9's perfect for your retail sector