THE RANGE THAT OPTIMISES YOUR STORE
Our convenience store shelving is flexible and easy to install. Our modular shelving complete with gondola ends are lightweight, catering for a fast-paced industry where promotions and product lines are regularly changing. You need a shelving solution that puts clever merchandising and retail performance at the forefront.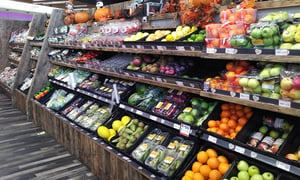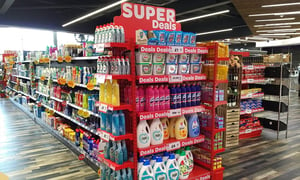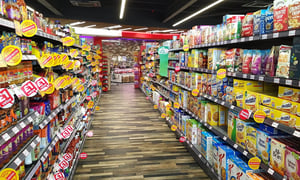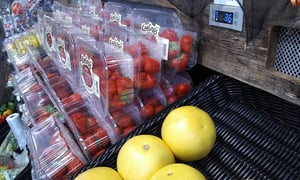 CONVENIENCE STORE SHELVING THAT COVERS
YOUR HUGE RANGE OF PRODUCTS MAXIMISES YOUR SPACE
AND GETS YOUR PRODUCTS NOTICED.


Your convenience store needs the right shelving to display an often disparate and changing selection of products. With staple essential food items and a huge mix of differing convenience items your shelving needs to be easily re-configurable and maximise your space.

CAEM's range provides just that. Our convenience focused shelving includes options for the display of everything from magazines and newspapers through fruit and vegetables. It is easy to implement well-curated merchandising that presents your goods attractively.

Our systems are available in a range of 30+ colours with our innovative, hard wearing powder coating at no extra cost. We can even supply lighting to draw attention to any specific areas you want to highlight.

Configure your shelving to allow more isle space or add another shelf across your store to merchandise more. Entice customers into your store, guide them to your merchandise and sell more.
FLEXIBLE SHELVING THAT CHANGES WITH YOUR PROMOTIONS
Practical, durable and attractive display shelving
CAEM has a pedigree in high conversion retail shelving in many sectors including supermarkets and
food stores. Having serviced over 10,000 stores in our 60-year history, we are in a good position to offer
our expertise to food retailers on what will work for you.
OPTIMISE THE USE OF SPACE
M25 is the system to use for convenience stores.
Thanks to the central back panel technology, you will achieve the same shelf depth but consuming 10cm less floorspace for each gondola.
The ultralow base will add more than 5cm in facing merchandising.
Our shelves have a slim edge and in combination with the hinging epos, you can merchandise right under the shelf: this delivers an extra 9+cm of facing merchandising.
M25 comes with industry specific promo end, wing side units and an array of display accessories.
Get In Touch
Whitepaper
What No One Tells You About Planograms