NEWSAGENTS
With a huge range of products Newsagents need a flexible system that shows these all off at their best and encourages buyers.
Get In Touch
FLEXIBLE SHELVING AND SOLUTIONS FOR NEWSAGENTS
CAEM solutions for Newsagents are flexible and include a huge selection of complementary additions for the large range of products carried in these stores. From modular shelving to maximise the space in the store, through back of house cigarette drawers to keep merchandise safe and within the law, CAEM has solutions to fit all newsagents stores no matter what they stock. We even supply counters and associated storage!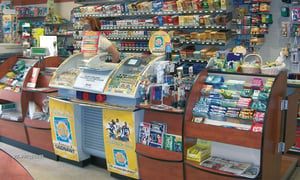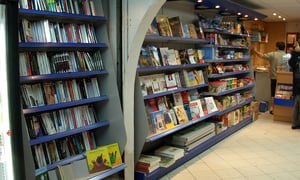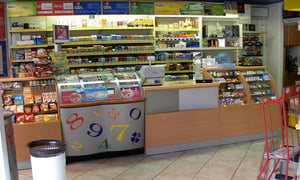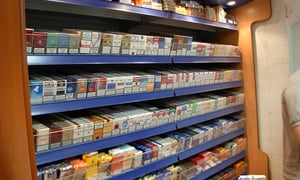 OUR SHELVING FOR NEWSAGENTS ALLOWS
FOR FREQUENT RESTOCKING AND CHANGING MERCHANISE


Shelving is not just furniture. Within Newsagents the right shelving is essential for displaying a large array of products. From Newspapers to cigarettes, to confectionary each product line needs consideration. This is to ensure that each product is as visible as possible, displayed as attractively as possible and easily accessible by the customer.
Areas such as tills need to be both attractive and functional, together with POP shelving for those last moment impulse purchases. Complimentary items such as shelf organisers and dividers keep small items divided whilst retaining visibility, newspaper and snack bays display these items most effectively, and bins supply potential for retailers to display offers prominently.
CAEM's shelving does not only come in 4 different systems depending on your preference, but also 30+ colours and finishes to ensure your newsagent stands out!
FLEXIBLE SHELVING THAT CHANGES WITH YOUR PROMOTIONS AND PRODUCTS
Practical, durable and attractive display shelving
CAEM has a pedigree within the Newsagent sector, focusing not just on devoted sections within larger stores but
supporting individual store owners. Helping them to source the perfect solutions for their individual needs.
PRODUCT OVERVIEW
Newsagents now have more choice than ever, whether they choose the time tested CAEM TN9 system with its huge range of options, the ultra compatible S50 solution to complement their existing 50mm pitch system or the versatile M25 which with its low base and central back panel gives them to ability to maximise shelf or isle space.
All systems are highly durable, modular with a range of accessories to handle many display requirements. We can even support you with back of house storage.

Finally our Ardente Lighting System is the perfect addition to any shelving system to highlight key products and promotions.
Get In Touch