OVER THE COUNTER DRAWERS
Banco OTC is CAEM's range of counters, which integrate with your shelving. Complete with drawers, these units are as comfortable in your pharmacy/retail space as they are behind the scenes.
Endless design options
The drawers fronts and the overall units coverings can be chosen from a wide range of timber essence options.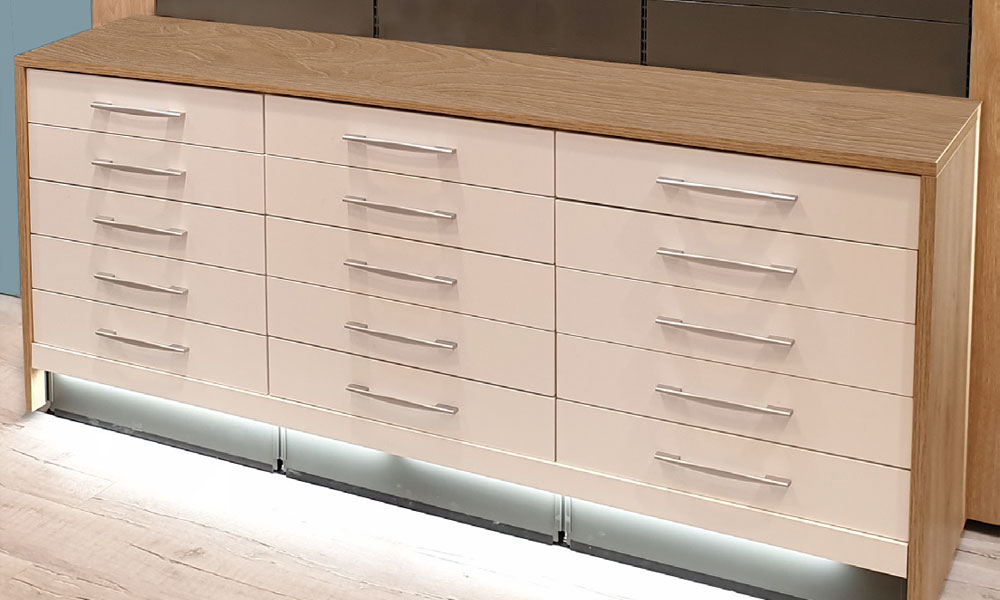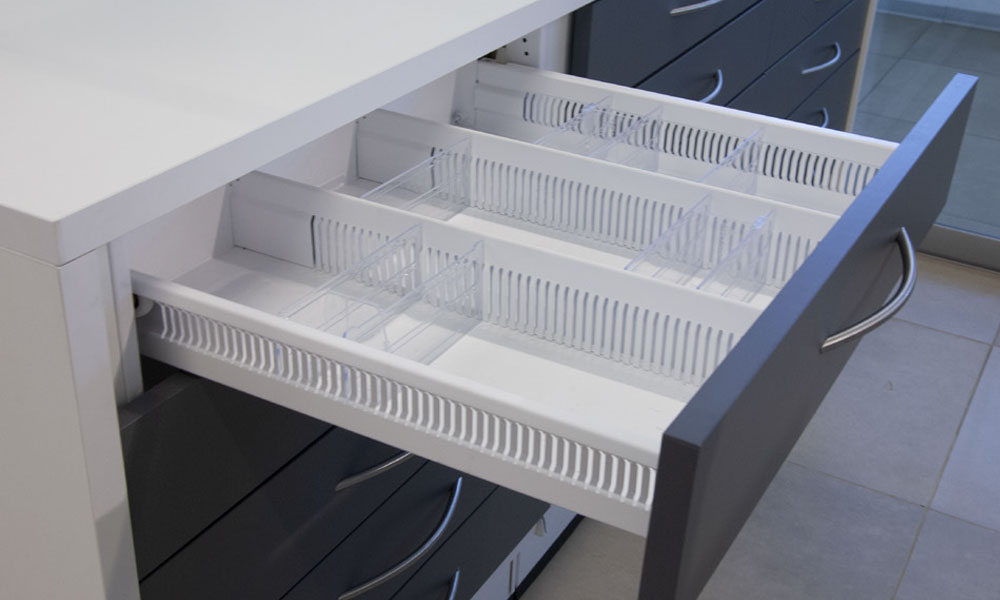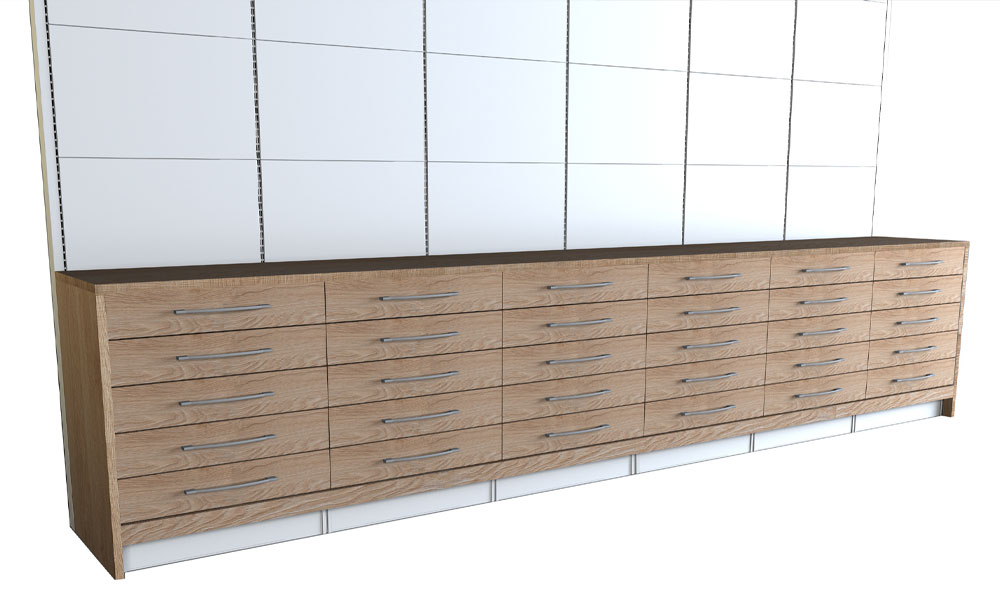 SMOOTH AND DURABLE
The Banco_OTC drawers feature a smooth gliding allowing them to self close after every use.
They feature back to front and side to side dividers, to organise medicines efficiently.
Get In Touch